Core i7 12700K Alder Lake CPU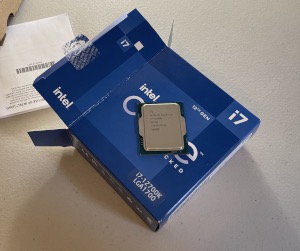 I bought this CPU for my wife's new gaming PC. I picked this one specifically because:
Alder Lake was the most current generation at the time.
The i7 12700K would provide more than enough power.
The i9 would have been overkill and kind of a waste of money for what she is doing.
I wanted the built in GPU so that it would be able to run without a dedicated GPU (adding a real GPU later probably).
Check out the full build with parts list here: PC Build - Wifes New Alder Lake Gaming System.
You can find this CPU on Amazon HERE - Core i7 12700K Alder Lake CPU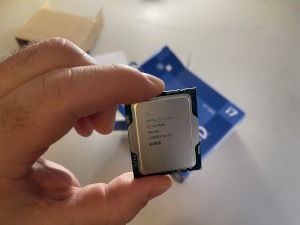 Specs and Details
3.6GHz
Twelve-Core

8 Performance
4 Efficient

20 total threads
LGA 1700

Heatsink Not Included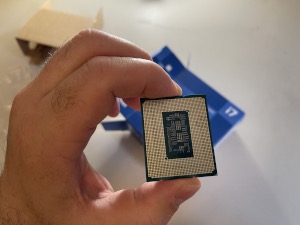 FAQ
12700K Best Motherboard
The ROG STRIX Z690-F GAMING WIFI is sometimes recommended but I bought the Asus B660M-PLUS TUF Gaming WiFi D4 Mother Board and its been working out great for me.
12700K Best Cooler
You might pick the Noctua NH-D15 or Arctic Liquid Freezer II 280 but I picked the MSI MAG CORELIQUID P240 AIO Water Cooler and its been working out great for me.
Low profile cooler for 12700K
If you need something low profile you might want to go with the NH-U9S. You can find a compatibility chart here.
Keep in mind that you might NOT want to go with a low profile cooler as it may not necessarily provide you with enough cooling power.
Benchmark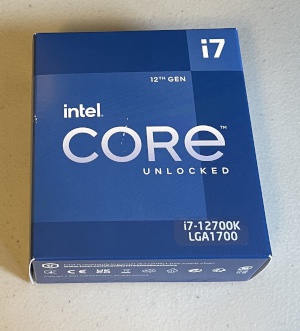 DDR4 vs DDR5
DDR5 is probably better but higher end DDR4 is probably going to be fine even for gaming. You might want wait until the next generation of CPU comes out. At that time DDR5 might be more mature.
As of early 2022 DDR5 is seen as:
not enough of a performance boost
too expensive
For gaming
This CPU is going to be great for gaming. It is a better choice than an i5. You probably don't need an i9.
For streaming
This CPU is more than enough for streaming.
For video editing
This CPU is great for video editing but you might want to think about an i9 if you want to render your videos a bit faster. If you are a professional, definitely get an i9.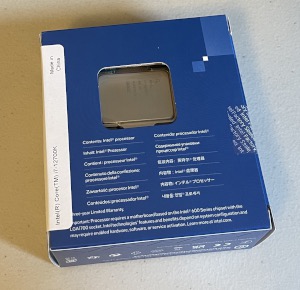 Gaming, Normal, and Max Temps
| | |
| --- | --- |
| 29c-31c | idle is 'OK' |
| 35c-40c | idle is 'OK' |
| 40c-45c | great while gaming ( ex. Hitman 3 max details ) |
| 65-70C | fine while gaming ( latest games with good cooling system ) ( ex. Doom Eternal ) |
| 80 | latest games or stress testing with sub optimal cooling system ( ex. Doom Eternal ) |
With modest cooling you are likely to see just above 82c while running the latest games or stress testing. This isn't optimal and many people report getting it down to around at least 72c or so even as far as 45c with better cooling while gaming.
Running at a higher temperature is said to reduce the life of the CPU. It should also reduce your performance.
i7-12700K Max power draw
Peak power usage is probably going to be around 190 W.
| | |
| --- | --- |
| Processor Base Power | 125 W |
| Maximum Turbo Power | 190 W |
Memory Speed / Type
Up to DDR5 4800 MT/s Up to DDR4 3200 MT/s
i7-12700K Max TDP / Thermal Design Power
The Core i7-12700K has a base TDP of 125 watts and a max turbo TDP of 190 watts.
References