Acer Laptop - Dual Boot - Ubuntu Linux and Windows 10

I originall bought this laptop back in August of 2018. I bought it so that I could get work done on while either traveling or commuting. It replaced another older, damaged Acer laptop.
The reason I chose Acer is that they tend to provide the specs I'm looking for at lowest price. The only major downside to Acer is the build quality which isn't bad but does feel clunky. It definitely doesn't feel sleek. I think that has changed a bit with newer models. This laptop is also a bit on the heavy side.
At the time I only needed an i5 because I wasn't planning on gaming or video editing. This laptop has served me well for the time I've used it. I've mostly replaced it with smaller PC laptops and with a Macbook Pro.
A couple of vaguely equivalent models on Amazon:
Pros:
Large Screen ( 17 inch )
1080p on a cheap laptop
all the other specs I need
Cons:
Heavy / Bulky
Clunky ( not sleek )
Only moderate power ( i5 with 8GB RAM )
Acer Aspire 5 A517-51G-54GK Specs
I bought it on Newegg. These are the specs:
| | |
| --- | --- |
| Price on Newegg | $559.99 |
| Model | Acer Laptop Aspire 5 A517-51G-54GK |
| CPU | Intel Core i5 7th Gen 7200U (2.50 GHz) |
| RAM | 8 GB Memory |
| HD | 256 GB SSD |
| GPU | NVIDIA GeForce 940MX |
| Screen | 17.3" |
| Original OS | Windows 10 Home 64-Bit |
Video
Acer Laptop - Dual Boot - Ubuntu Linux and Windows 10
I had originally dual booted this laptop With Windows and Ubuntu Linux but I primarily worked with Linux. I kept Windows in case I needed it for anything but didn't put it to a lot of use.
Eventually I rebuilt the system with an updating version of Ubuntu Linux and a fresh install of Windows. It kind of felt like having a new laptop. At this point I started using both Linux and Windows. I generally default to using Linux but I installed some school stuff for my kids on Windows. I also installed Minecraft and Starbound. Mincraft was way too laggy but starbound was pretty decent.
I've since wiped it out again. First I broke it installing Arch ( I'm running this on other hosts instead now ). I've since installed Pop_OS but haven't really used this system much since.
Linux seems to work a little bit easier on this laptop. Windows required the installation of a big list of drivers.
Great Ubuntu installer tool makes dual booting easy: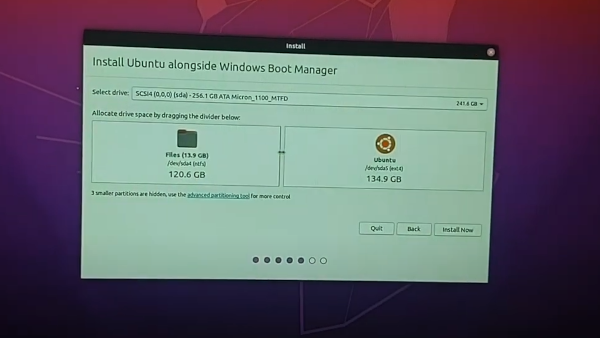 Fresh Windows 10 install: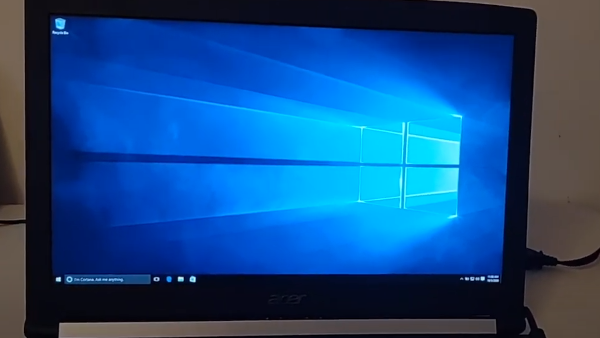 Copying the Windows drivers using Linux: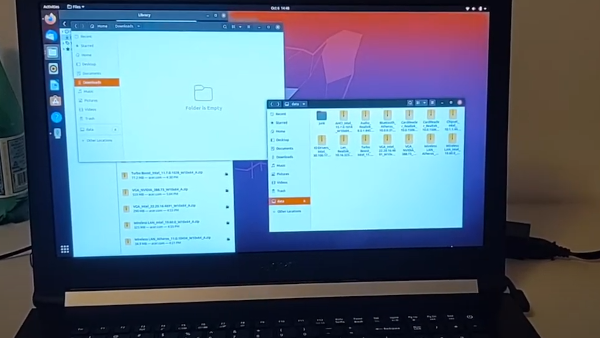 Time to declutter my new Windows 10 task bar: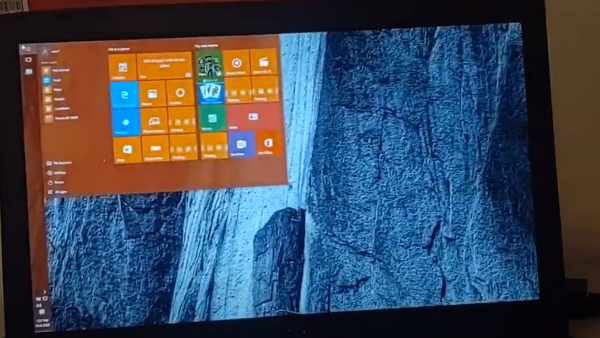 Wallpaper on my fresh Linux desktop:
Small Print
Amazon affiliate disclosure statement We are a participant in the Amazon Services LLC Associates Program, an affiliate advertising program designed to provide a means for sites to earn advertising fees by advertising and linking to amazon.com.