ASUS TUF Gaming FX705
Finding a good gaming machine is never easy. There are way too many things to consider, and even when you do, more questions arise. This is where the ASUS TUF Gaming FX705 comes in. The machine is perfect for gaming and is made by a trustworthy name in the industry. In this article, you will learn more details about this laptop and for whom it is a great option.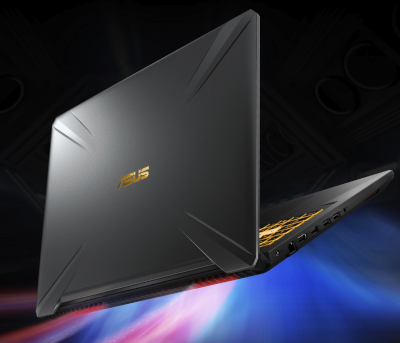 Design
Starting with the design of the machine, we can say that the ASUS TUF Gaming FX705 lacks the usual Asus red light bolts. Now, this is up to your taste, but for many, it's a good thing. The overall design is formed around the model name, as you can see from the X motives on the back of the machine. The color can vary, but it is mainly black or metallic color with an ASUS logo in the middle. On the inside, you can see the black deck and the TUF and Asus logos again.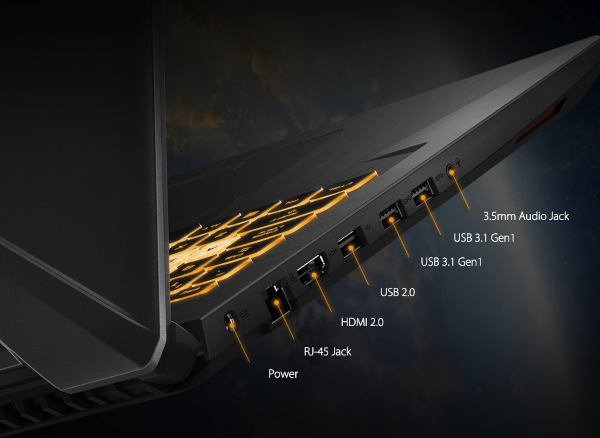 The company claims that this model passes MIL-STD 810G certification, which is supposed to mean that it will sustain some light accidental knocks. While this may be true or not, it's best not to try to verify it. Although this military-grade machine is made of mainly plastic, the design itself doesn't look too bad, and on top of that, it even looks sturdy.
Display
The ASUS TUF Gaming FX705 has a 17.3-inch 1080p display, one of the most important parts. The picture is good, and the refresh rate of 144 is great for smooth gaming.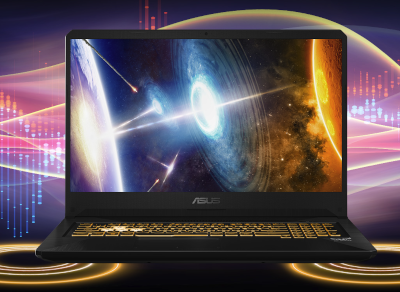 Processor
The base model of the Asus TUF Gaming FX705 comes with a good Hexa-core 8th-generation Intel i7 8750H processor, which is ideal for high-end gaming.
RAM
The random access memory of this machine is typically 8 GB. The laptop itself has two RAM slots and supports up to 32 GB. If possible, the advice here is to pick at least a 16 GB version as it will be better for you in the long term.
GPU
The ASUS TUF Gaming FX705 is equipped with an NVIDIA GeForce GTX 1060Ti graphics card with 6 GB of memory. With this GPU, you can play games like The Witcher 3, Battlefield V, GTA V, and Red Dead Redemption 2. The machine will run many other AAA titles with over 40 FPS, and that is when you play them in 1080p. That enables your laptop to run many processes simultaneously without slowing down. The work will flow smoothly, and you will not worry about what to do next to speed up the processes on your laptop.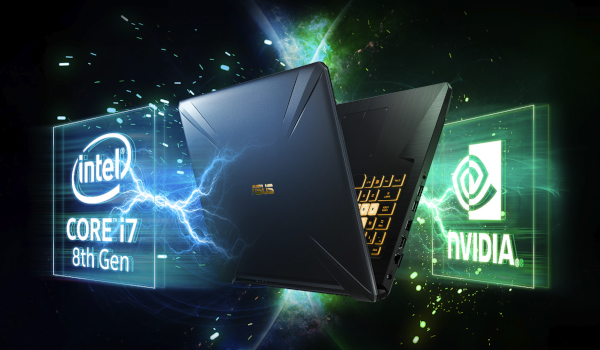 Battery Life
This laptop model has a 4-cell 64 Wh battery that can keep your gaming laptop running for up to 6 hours if you are not gaming. If this seems like a short time, think about when you start loading it with heavy operations. The fact that this is a gaming laptop on which you will probably play games and has a battery that can last about 2 hours is not surprising.
| | | | | |
| --- | --- | --- | --- | --- |
| Tech Specifications |   |   |   |   |
| FX705 | FX705DY | FX705DD | FX705DT | FX705DU |
| 8th-gen Intel i7 8750H CPU | 4-core AMD Ryzen 5 3550H, 2.10 GHz, 4 MB L3 Cache | AMD Ryzen 5-3550H processor, 2.1GHz Base speed (6MB cache, up to 3.7GHz) | AMD Ryzen™ 7 3750H Mobile Processor (4-core/8-thread, 6MB cache, 4.0GHz boost) | AMD Ryzen™ 5 3550H Mobile Processor (4-core/8-thread, 6MB cache, 3.7GHz boost) |
| NVIDIA GeForce GTX 1060Ti with 6 GB RAM | AMD Radeon RX 560X, 4GB GDDR5 | GeForce GTX 1050 GDDR5 3GB VRAM | NVIDIA® GeForce® GTX 1650, , 4GB GDDR5 | NVIDIA® GeForce® GTX 1650, , 4GB GDDR5 |
| Screen Size. 17.3 Inches | 17.3″, FHD (1920 x 1080) | 17.3" (16:9) LED-backlit FHD (1920x1080) | 17.3″, FHD (1920 x 1080) |   |
| up to 7600GB SSD + up to 2000GB HDD | 1 TB 5400 RPM SSHD, or 1 TB 5400 RPM SATA HDD, or up to 512 GB PCIe Gen3 SSD. | Storage: 1TB 5400RPM 2.5' HDD | 512GB M.2 NVMe™ PCIe® 3.0 SSD, 1TB 5400RPM 2.5" SATA HDD, 256GB M.2 NVMe™ PCIe® 3.0 SSD | 512GB M.2 NVMe™ PCIe® 3.0 SSD, 1TB 5400RPM 2.5" SATA HDD, 256GB M.2 NVMe™ PCIe® 3.0 SSD |
| up to 64GB of RAM | Up to 32 GB RAM (Dual-channel) | 8GB DDR4 2400MHz RAM upgradeable upto 32GB RAM | 8GB DDR4-2400 SO-DIMM, Max Capacity : 32GB, 8GB DDR4-2400 SO-DIMM x 2, Max Capacity : 32GB | 8GB DDR4-Max Capacity : 32GB |
| 2.60 kg | 2.60kg | 2.60Kg | 2.60Kg | 2.60Kg |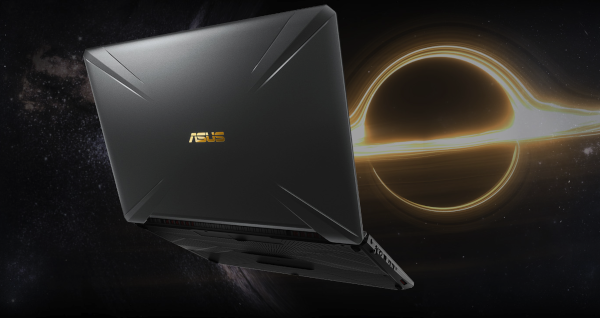 Conclusion
The machine is one of the best when it comes to gaming. ASUS did a perfect job delivering the product. That can run most of the AAA titles on ultra-high settings. The design of the machine looks sleek, and all of that comes at an affordable price. The display is big enough, the cooling system and the battery are perfect. Overall the machine is built for games and can do its job perfectly fine. If you are looking for something which won't be too heavy on your pocket. Then FX705 is the perfect deal for you.